XFX is preparing to release its own variants of video cards Radeon RX 6800 and Radeon RX 6800 XT
Topic starter
12/11/2020 12:30 am
An image hinting at this was posted on Twitter by XFX
XFX promises to soon release video cards of its own design based on AMD Radeon RX 6800 and Radeon RX 6800 XT. The manufacturer hinted at this by posting a short video on Twitter, the main one in which is the following image:
XFX is preparing to release its own variants of video cards Radeon RX 6800 and Radeon RX 6800 XT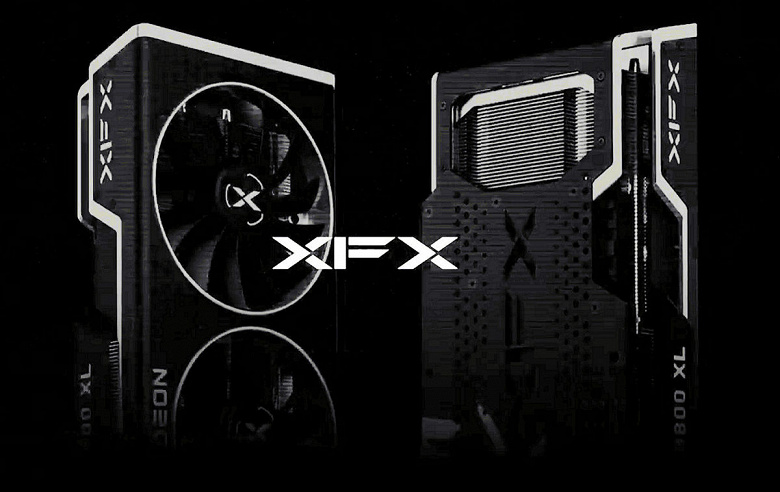 XFX connoisseurs will easily see the design of the new cards as similar to those of the Radeon RX 5700 THICC series. Of course, some minor changes have been made to make it more modern.
As you can see in the illustration, the cooling system heatsink extends beyond the PCB. Most likely, three fans are attached to it. Presumably, the card will be equipped with two 8-pin PCIe additional power connectors.
Interestingly, the 6800 XL logo is visible on the render. According to rumors, this was the original name of the model Radeon RX 6800, until AMD decided to do without XL.
Recall that the reference AMD Radeon RX 6800 and Radeon RX 6800 XT cards will go on sale on November 18. The variants, developed by AMD partners, should go on sale about two weeks later.