This article is subjective and is aimed at an audience for which the computer sphere is not a hobby or work and is intended to help with the choice. The article contains only the opinion of the author – you can take note of it or disagree with it.
Translated from Netrunner website
So, suppose you need a gaming pc, but perhaps you do not have sufficient funds to purchase a powerful system, especially for adequate money.
There are two popular options: 1st – buy a ready-made computer and not sweat it, trusting at your own risk to some store; Option 2 is to assemble the computer yourself. We will use it.
The advantages of self-assembly of a PC are obvious:
- do not overpay money for assembly from the store
- take a direct part in the selection of components
- get new experience or improve an existing one in assembling a computer
- naturally, you will be proud of your "brainchild"
Minuses:
- there is a chance that you will receive a defective part
- if there is little experience or no experience at all 
Well, we figured it out, and if you are not afraid of the disadvantages of this option described above, then we will proceed with the selection of components for our future beast.
First of all, we decided on the target need from the computer – it should be gaming and support the normal operation of any games, if not at ultra graphics settings, then at least at high ones (please pay attention, in this context we are talking about a FullHD monitor resolution of 1920 x 1080).
The second important step is to decide on the platform of our configuration. So far, there are two giants in the desktop and laptop market – Intel and AMD. Which company you prefer is your business. Both options are worthy and are constantly fighting for market leadership. I can only say one thing on my own: Intel processors are a little more powerful in single-threaded tasks, AMD processors perform a little better in multi-threaded tasks.
Note: Single-threaded games and programs are being phased out by multi-threaded games. This trend can be seen in the processors of both companies. Processors both Intel and AMD have been trying recently not only to increase the operating frequency on the cores, but also to increase the number of these cores and threads for even greater processor performance.
From this we can conclude: if you only want to play, watch movies and do the rest of the work on little things, then your choice is Intel, but if you plan to still stream games and do video editing, AMD will cope with these tasks a little better. Personally, I prefer AMD processors for their versatility and less frequent socket changes (hello Intel), so we will consider them.
We open the EBAY website (site have a rather advanced and powerful product search filter) and start looking for processor models that may suit us for our assembly. I believe that we should spend the bulk of the money on a video card, so we will choose a processor for the optimal price / performance ratio.
Step 1: Processor Selection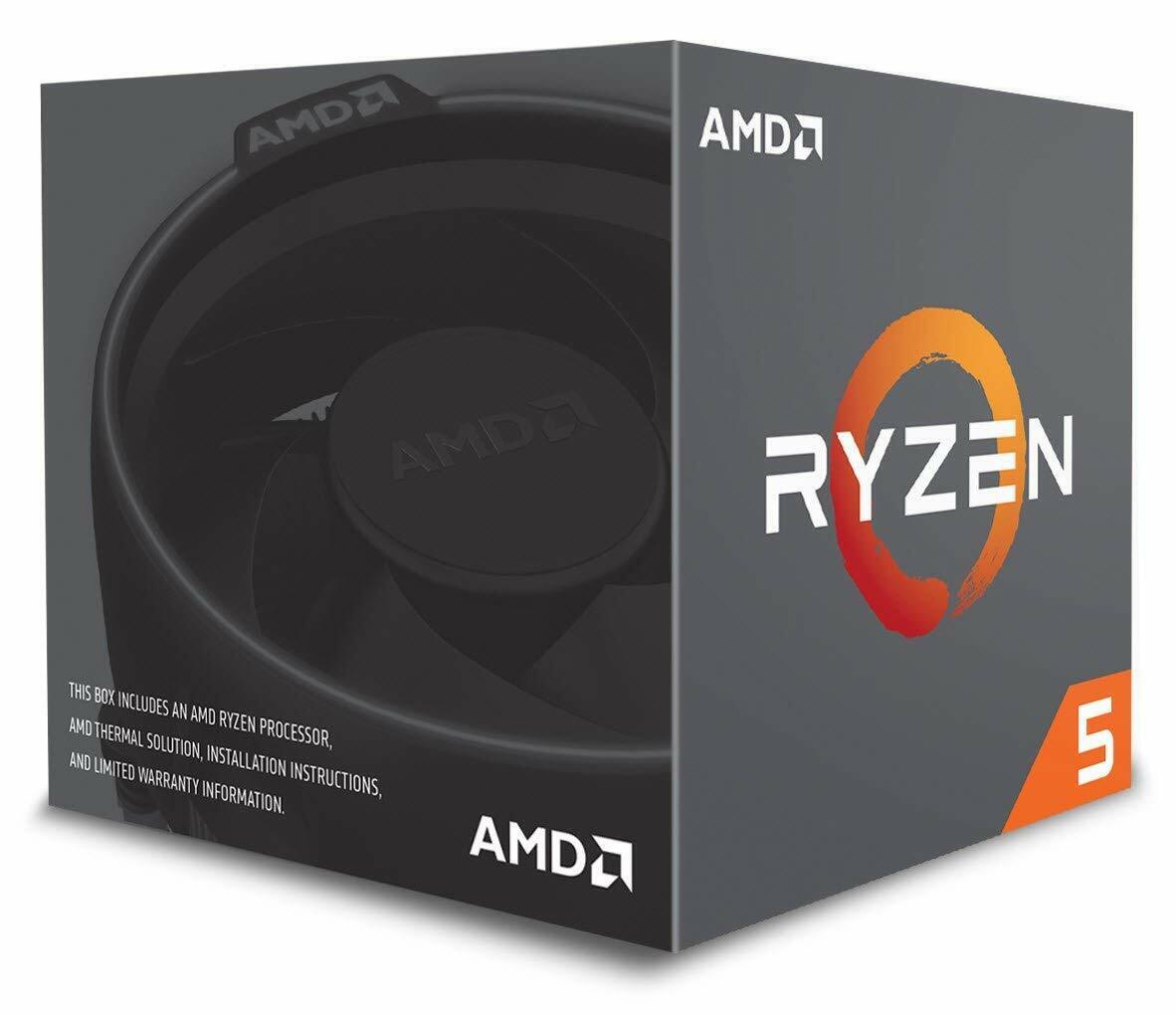 Since we will choose a computer for a reasonable price and at the same time quite nimble, I propose to focus on the AMD Ryzen 5 2600 processor, which is suitable for the AM4 platform (we will talk about it below). This processor is good for its price and solid performance (for such and such money!). It has 6 cores and 12 threads on board, the nominal frequency is 3.4 GHz with the ability to overclock up to 3.9 GHz. This is enough for many modern games. It should be noted that the processors have two delivery variations: OEM version and BOX version. If you plan to overclock the processor, then it is better to take the OEM version – so you will not overpay for the box and stock cooler, and for the rest of the money you will take a separate tower cooler for 3-4 heat pipes for better cooling. If you just want to build a PC and use it without bothering – take the BOX version (selection of our article).
Step 2: Choosing a Motherboard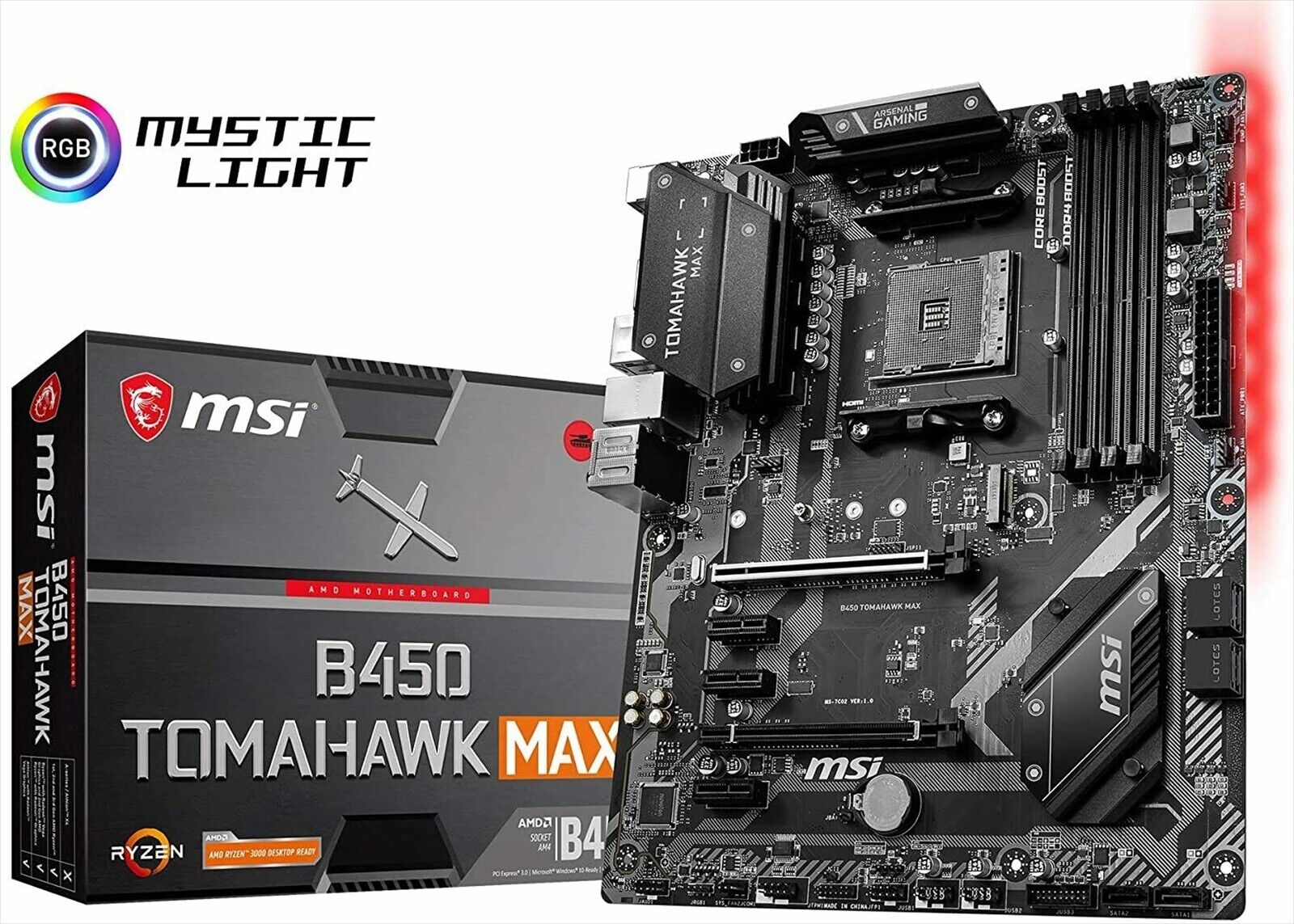 Let's move on to the motherboard.
Our Ryzen 5 2600 processor fits equally well for chipsets such as A320, B450, X470. All of them are united by one socket – AM4, which allows people to choose a motherboard once and for a long time, only updating the processor if desired. We will focus on the B450 chipset as the most optimal variant due to its wide capabilities both for a gaming platform and good overclocking potential with a decent power supply circuit and board cooling system.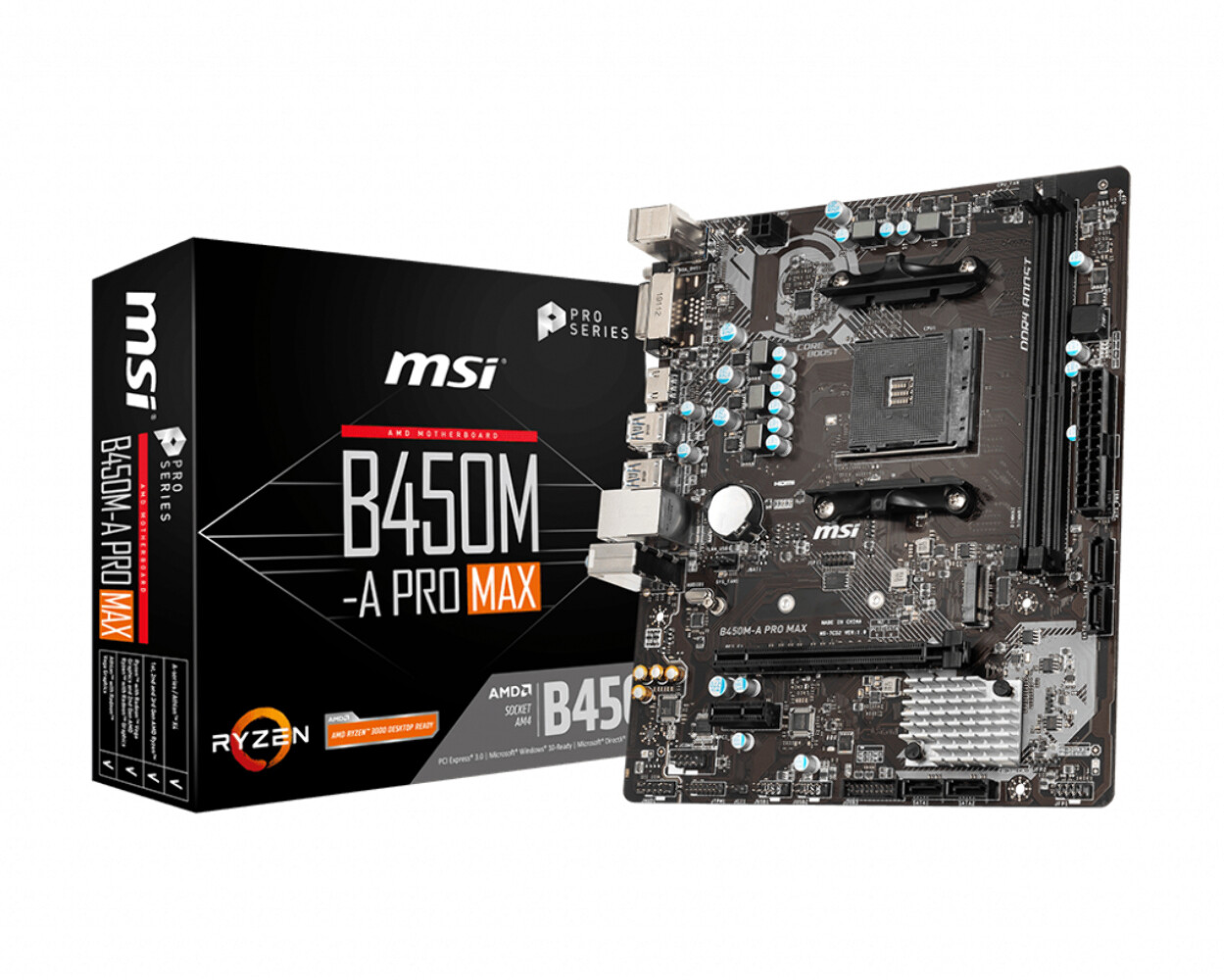 The MSI B450 Tomahawk MAX motherboard, which costs about 134$, is ideal for such requirements, but remembering that we have a limited budget, we will choose another option – MSI B450M Pro-VDH MAX, costing 171$. at the time of this writing.
The MSI B450M Pro-VDH MAX motherboard has a heatsink on the power circuit, which is important if you decide to overclock your processor. There is support for an NVMe M.2 SSD and 4 slots for RAM with a total maximum volume of 64 GB.
Step 3: Choosing RAM
With the motherboard sorted out, let's move on to the choice of RAM.
Everything is pretty simple here – we need RAM with an operating frequency of 3,200 MHz and a total volume of 16 GB. Since our motherboard supports a dual-channel RAM mode, we take two "strips" of 8 GB each (there is an opinion that for Ryzen processors you need to insert the RAM strips into slots "through one" into the second and fourth slots for better performance).
I offer the Crucial DDR4-3200 Ballistix Black model with two 8 GB slots for only 123$. at the time of this writing. Unpretentious memory with good primary timings CL16, which, if desired, can be overclocked in frequency, but … I would not do that – there are too many problems with overclocking the RAM, you need a lot of knowledge for correct overclocking, and you probably will not gain see.
Step 4: Choosing a Video Card
We have come to the most expensive step – choosing a video card 🙂
For playing in FullHD, the GTX 1660 Super model has proven itself perfectly. It is quite capable of delivering a stable 60 FPS in almost any game (with the exception of poorly optimized games, but older models also work to the limit there).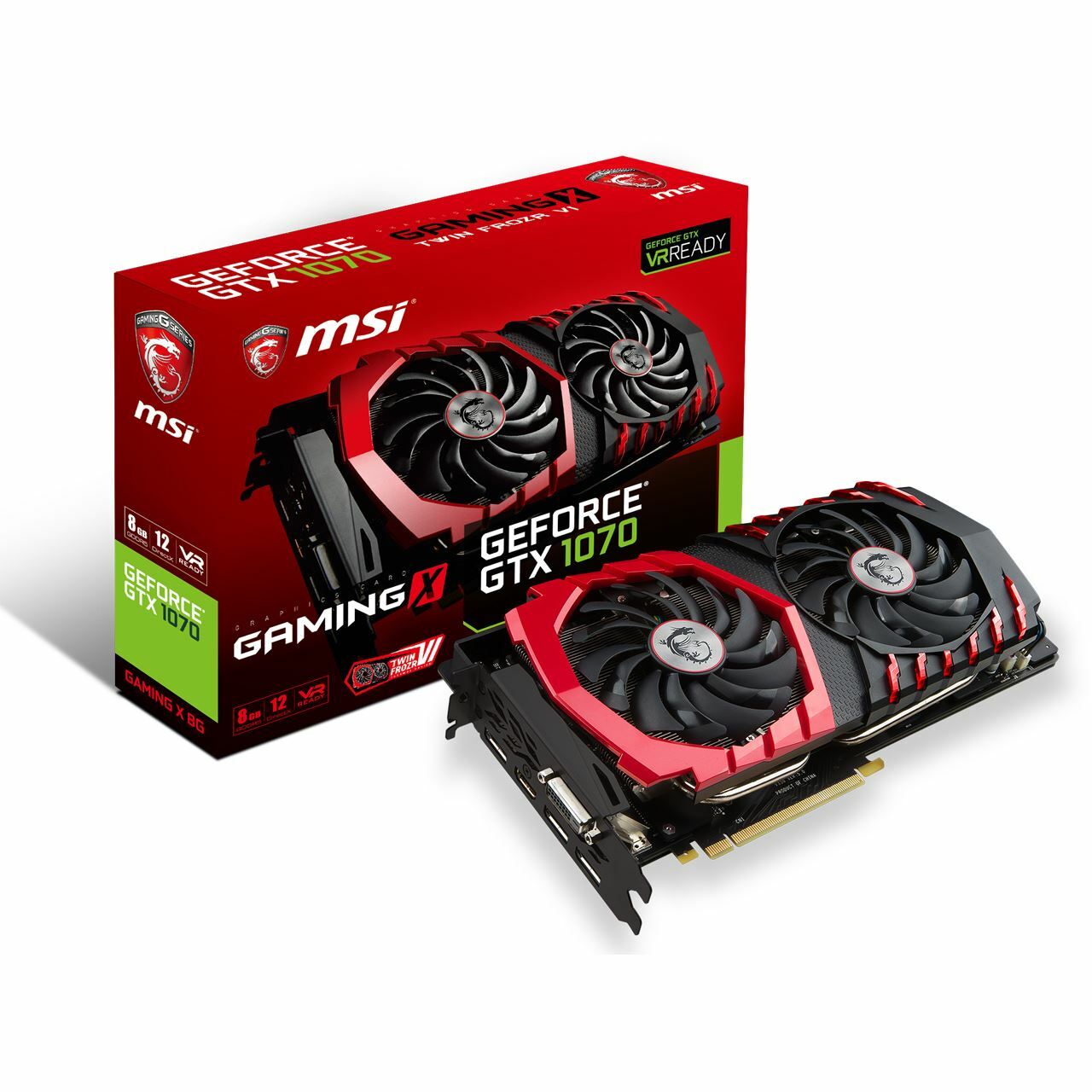 There are two most optimal options, for example: MSI GeForce GTX 1070 8Gb and MSI GeForce GTX 1660 Super 6 Gb at the current price of 566$. and 350$. respectively. We will compare them.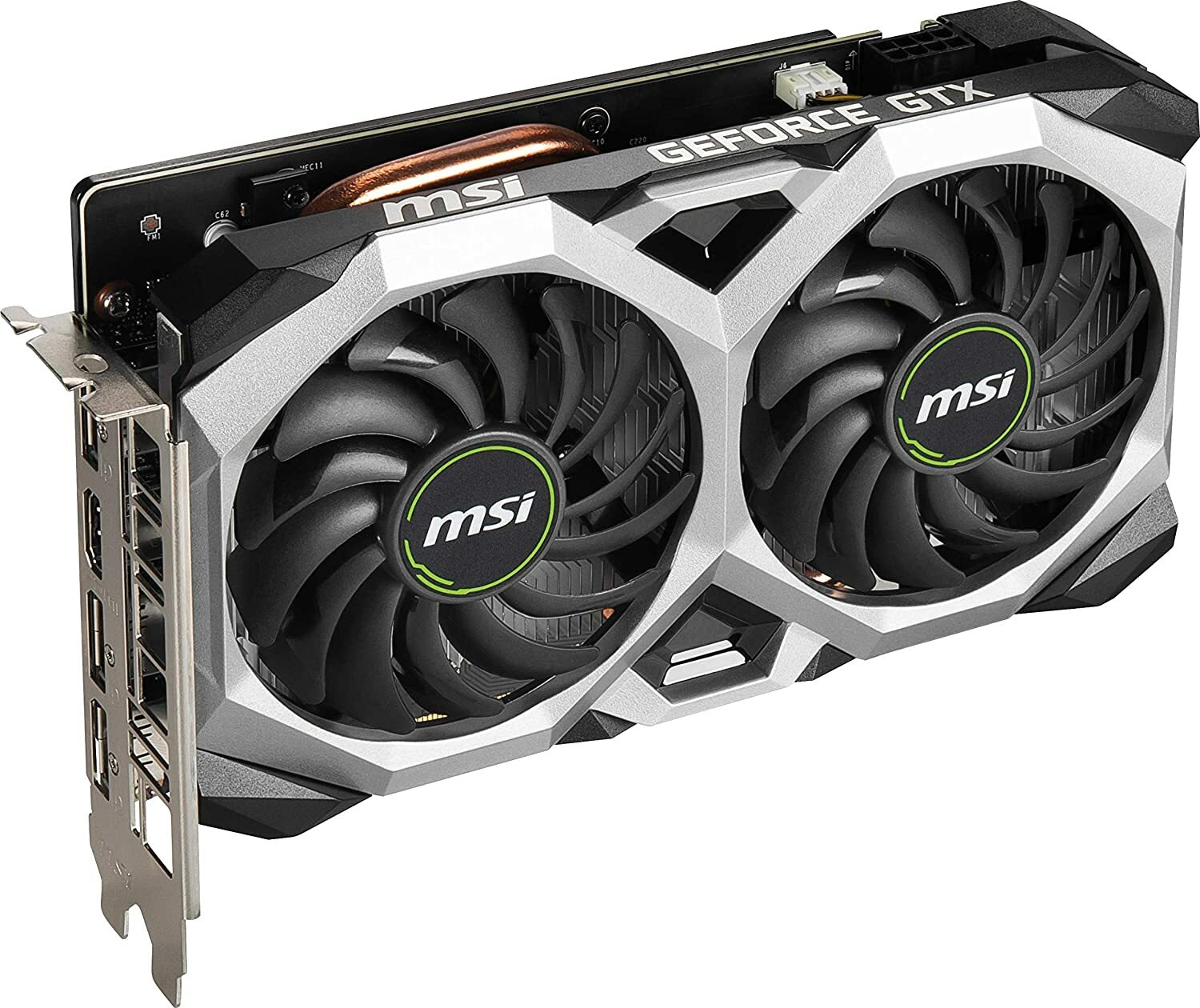 | | | |
| --- | --- | --- |
| Model | GTX 1070 | GTX 1660 Super |
| Memory frequency, MHz | 8008 | 14000 |
| Core frequency, MHz | 1582 | 1815 |
| Memory size, GB | 8 | 6 |
| Memory bus width, bit | 256 | 192 |
| Required power supply unit, W | 500 | 450 |
| Memory type | GDDR5 | GDDR6 |
Comparison table of video cards
It is obvious from the table that the GTX 1660 Super wins in almost all parameters – it has much higher operating frequencies, which tells us about its higher performance, as well as newer and faster memory, which compensates for the low bus width in comparison with the opponent. Based on this, we choose MSI GeForce GTX 1660 Super 6Gb. (by the way, the author of the article has a GTX 1070 installed and it is wonderful, to say nothing of a GTX 1660 Super). Moving on.
Step 5: Choosing a Power Supply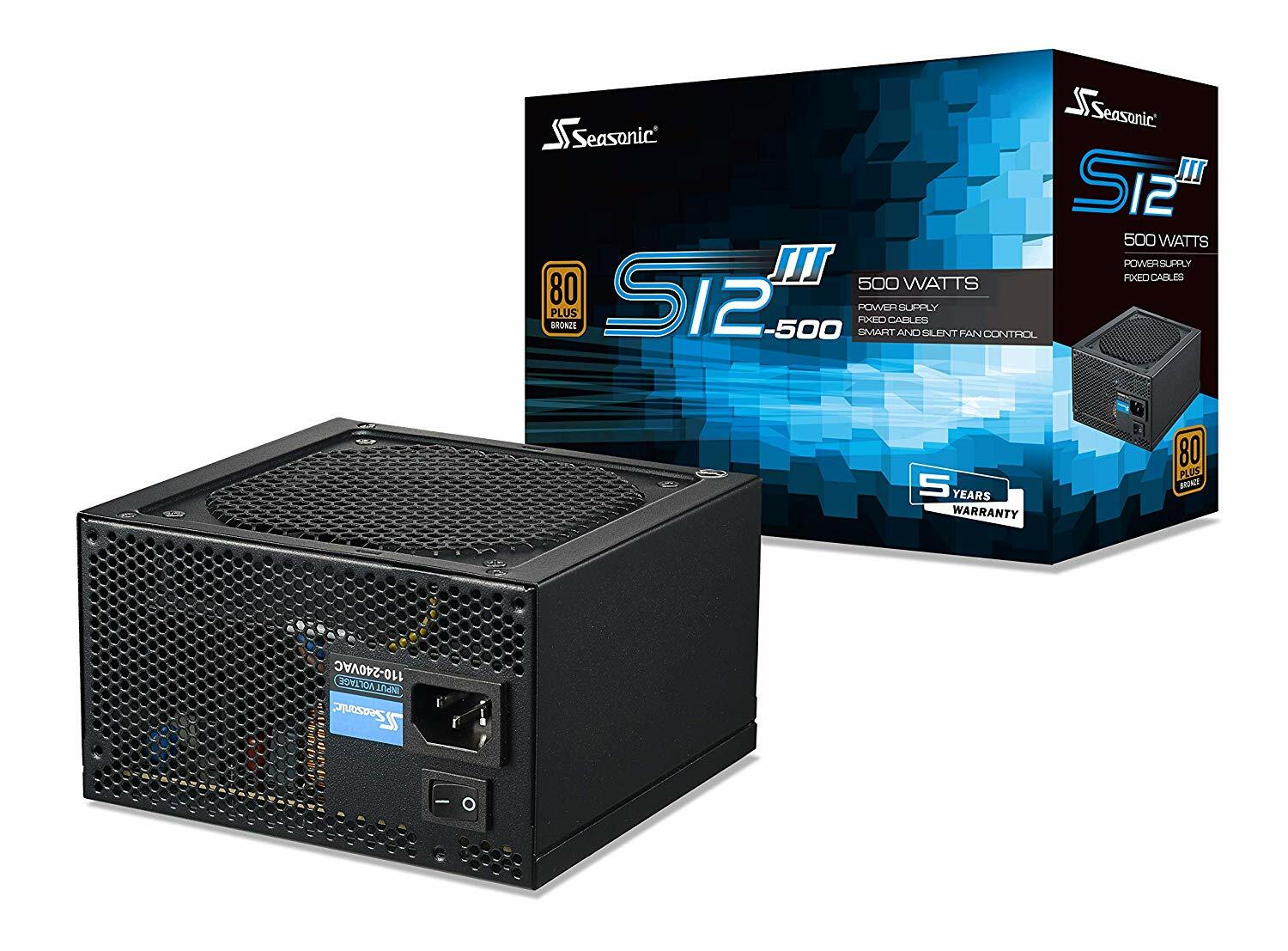 Power Supply.
I absolutely do not recommend saving on this thing. The integrity and painless operation of your computer depends on its quality and the presence of many degrees of protection. The ideal choice, of course, would be a power supply unit from Seasonic – these guys manage to make very high-quality PSUs, but their prices "bite" too. As an example: Seasonic S12III-550 550W Bronze at the current price of 125$, but since our assembly is compressed by the budget, you can take a power supply from such companies as Chieftec or Vinga (they do not lose much in quality, believe me).
Our Seasonic S12III-550 550W Bronze is not a modular power supply, but its wires are in high-quality braid. For a modular one would have to pay extra. It has a total power of 550 W, which is just right for us, and an efficiency of at least 82%, which is important at high loads. Also, it has short circuit protection, overload protection and overvoltage protection. Considering that we periodically have power outages or exceeding the permissible voltage in the network, this set of protections will be useful to us.
Step 6: Choosing a Drive
To quickly boot the system, programs and games, we will use an NVMe M.2 SSD, and for storing various files (documents, movies, music, etc.) – an HDD. Such a combination will allow us to save money and not lose in performance.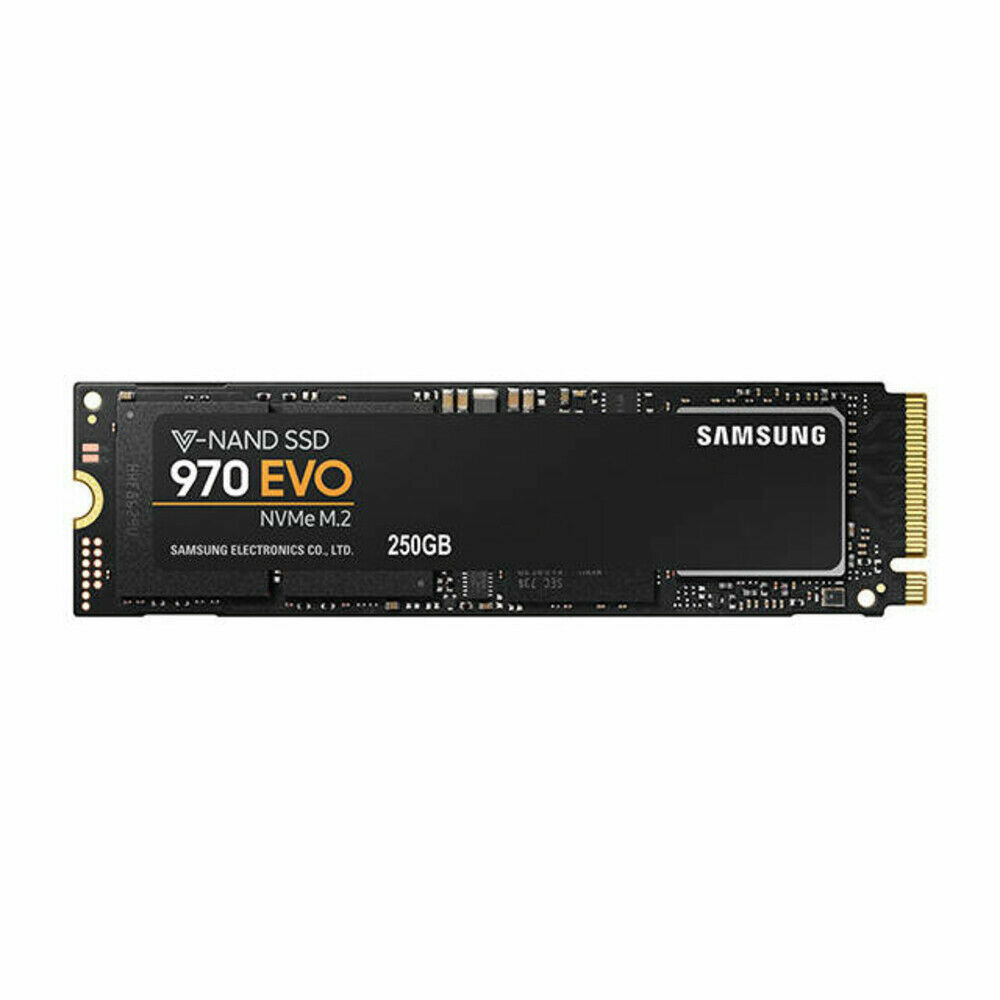 I recommend the Samsung 970 EVO Series 500 Gb M.2 PCIe 3.0 x4 V-NAND TLC as an SSD. It has proven itself in practice, has good read / write speed and about 1.5 million hours of failover, according to the manufacturer. The current price of such an SSD is 169$.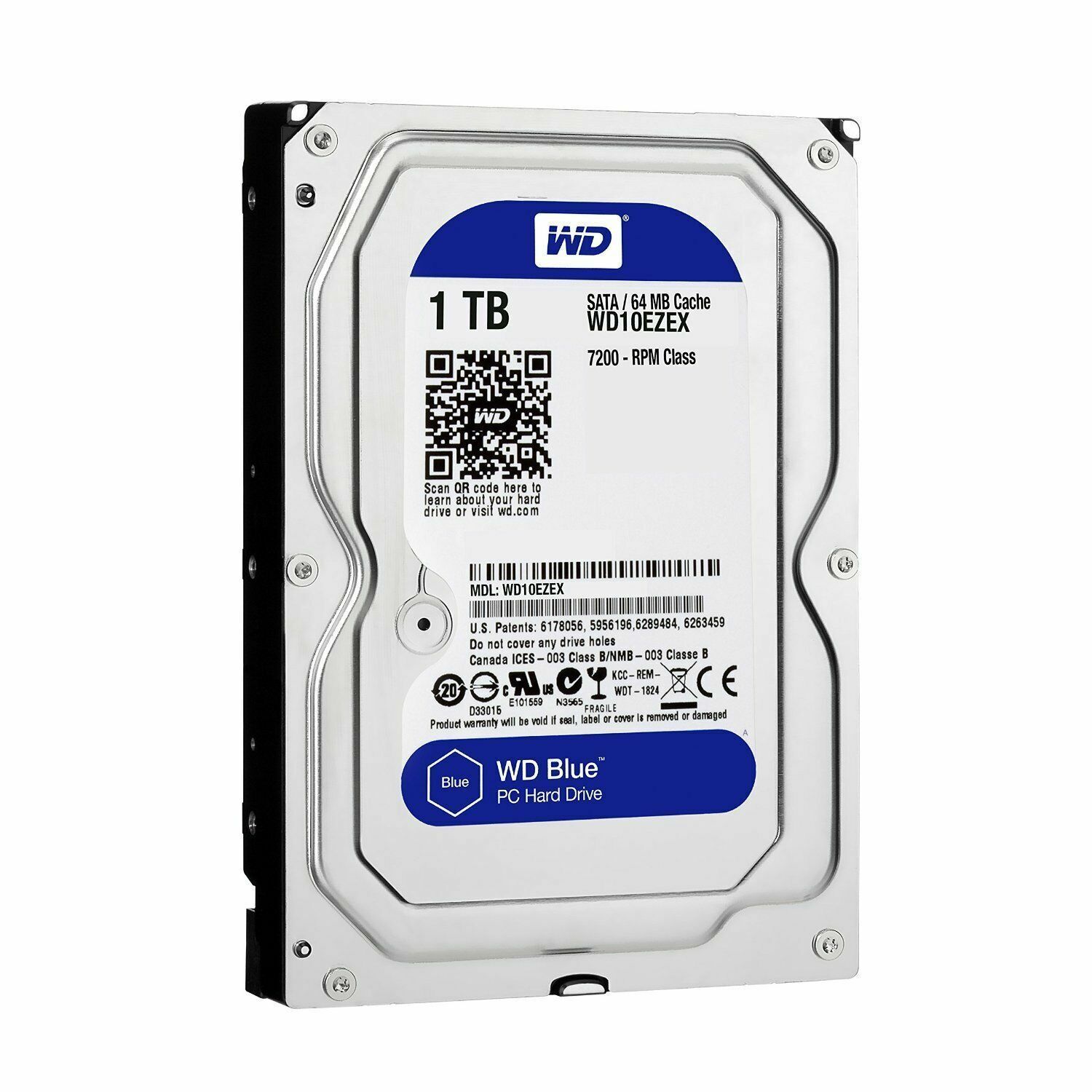 HDD WD 3.5 1 Tb WD10EZEX is suitable for storing files at the current price of 47$.
Note: If you are going to build a PC yourself, keep in mind that the SSD takes up part of the PCIe 3.0 bus. In this case, depending on the manufacturer and model of the motherboard, one or 2 SATA III connectors will be disabled.
Step 7: Choosing a PC Gaming Case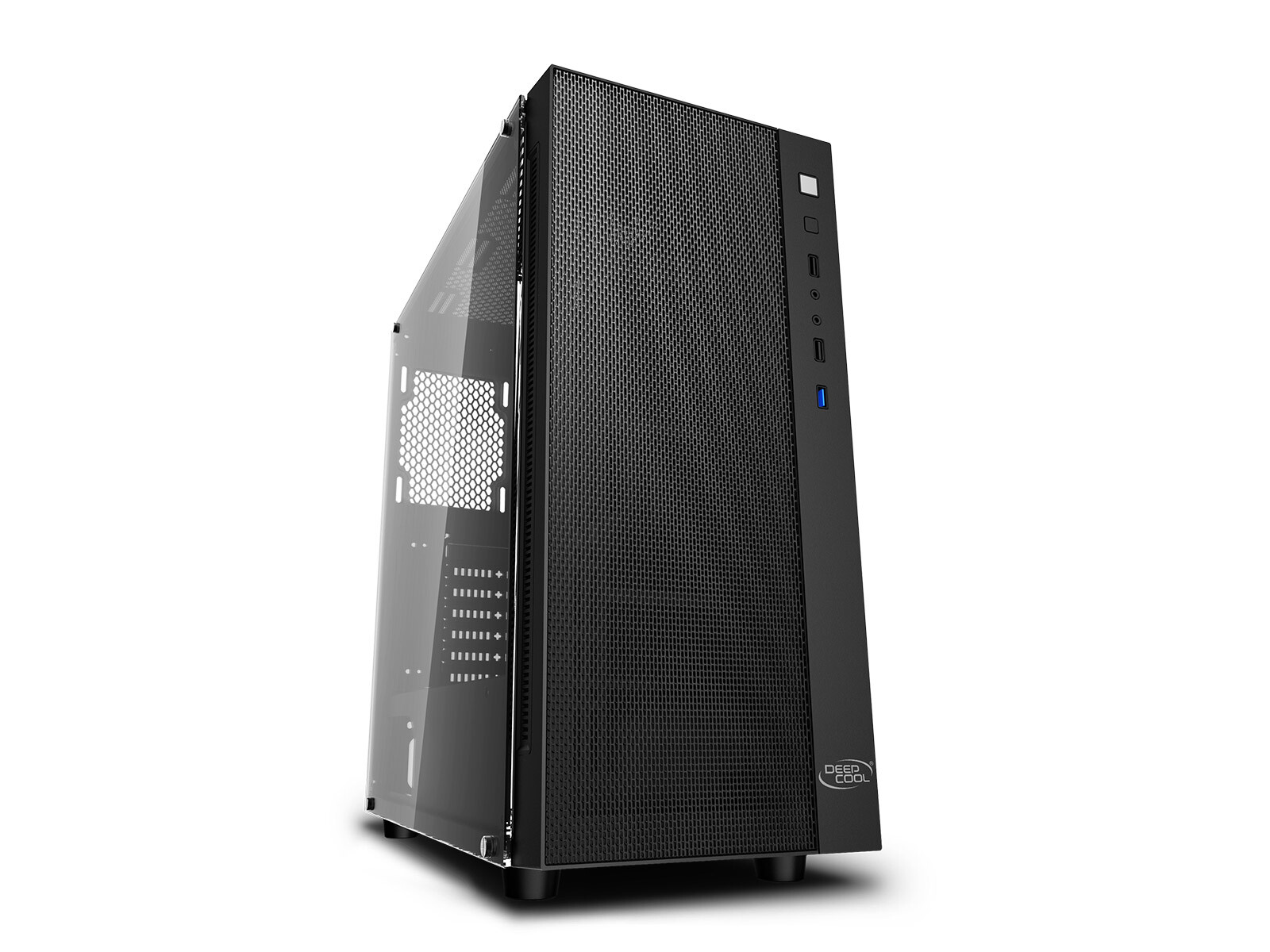 All of these parts will need to be assembled and assembled into the body. Try not to save much on the case, otherwise, you will regret that you did not pay extra for the quality. Let's define the criteria for a normal body.
- spacious for ease of installation and maintenance
- the front panel must be open for fans
- there should be at least three seats for fans, 2 for cold air intake and 1 for hot blowing
- there should be slots and "windows" inside the case for convenient cable management
- the compartment for the power supply should be at the bottom for the intake of cold air
- all open places, such as: the front panel, the top panel and the window for the power supply on the bottom of the case, must have dust filters
A good option that meets our criteria is the case from DeepCool Matrexx 55 MESH. It is not expensive – at the moment its price is 77$. It is very spacious: it can accommodate a video card up to 370 mm in length, a tower cooler up to 168 mm in height and a large number of cooling fans both in the front and on top of the case. There are dust filters and a glass side cover.
Step 8: Choosing a Monitor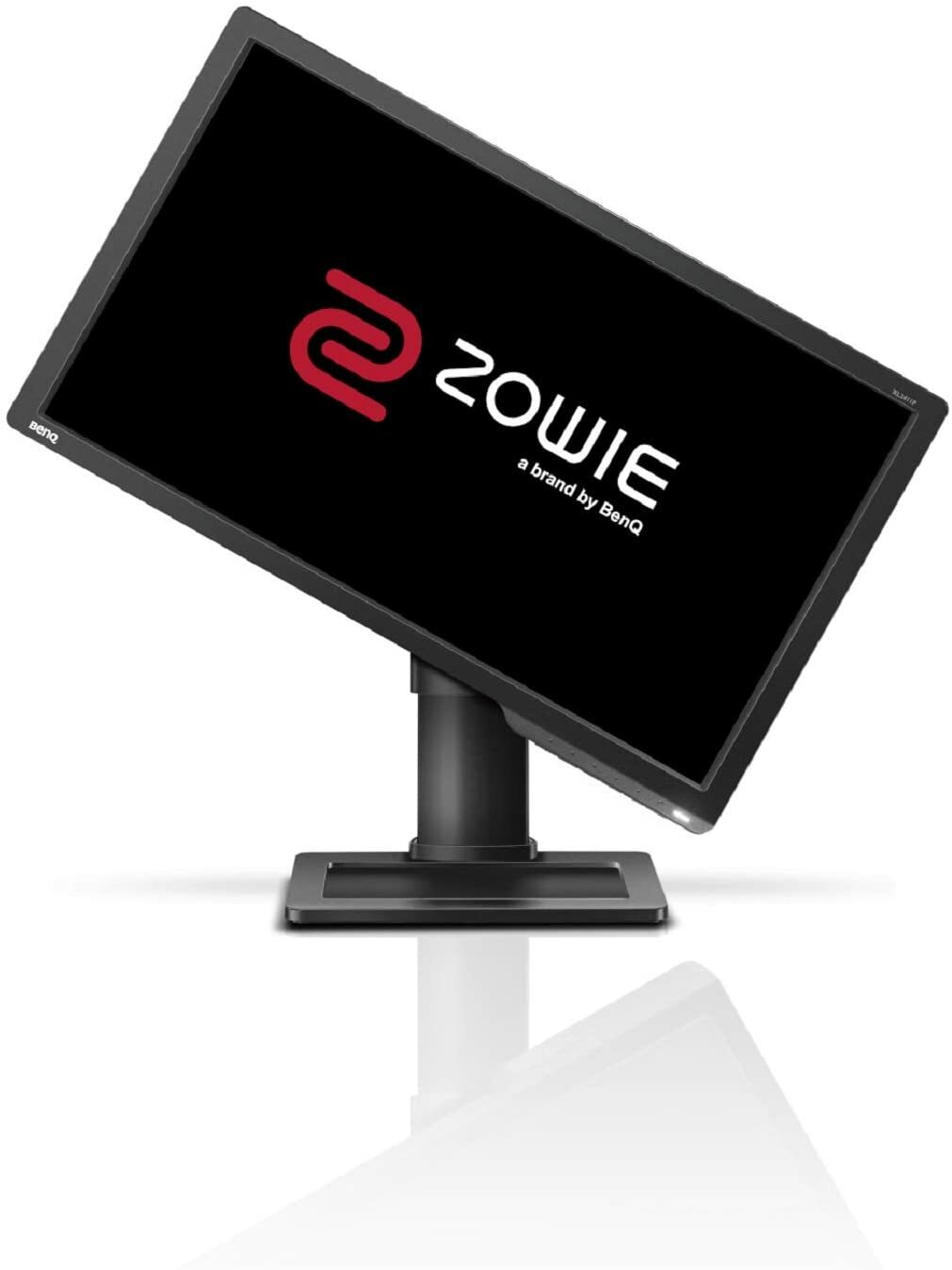 Monitor.
The choice of a monitor must be taken responsibly, since this component of a computer is bought for a long time and your vision, picture quality, ease of perception of information, etc. depend on it.
Let's decide on the criteria for what monitor should be for gaming in FullHD:
- the diagonal of the monitor should be no more than 24 inches, take more - the screen grain will be noticeable
- the scanning frequency of the screen is 144 Hz, ideally, but if the budget does not allow, feel free to take a monitor with 60 Hz, it's okay
the response speed of the matrix should be 1 ms, because we are going to play, and we need a quickly updated picture
the maximum number of colors should be at least 16.7 million, which tells us about an 8-bit matrix. If you want support for HDR technology, and indeed, so that the picture is smoother during transitions in the same dynamic scenes, look for a monitor with a 10-bit matrix or where the maximum number of colors is written equal to 1.07 billion.
A good option with an 8-bit matrix would be, for example: BenQ Zowie XL2411P for 230$. at this moment.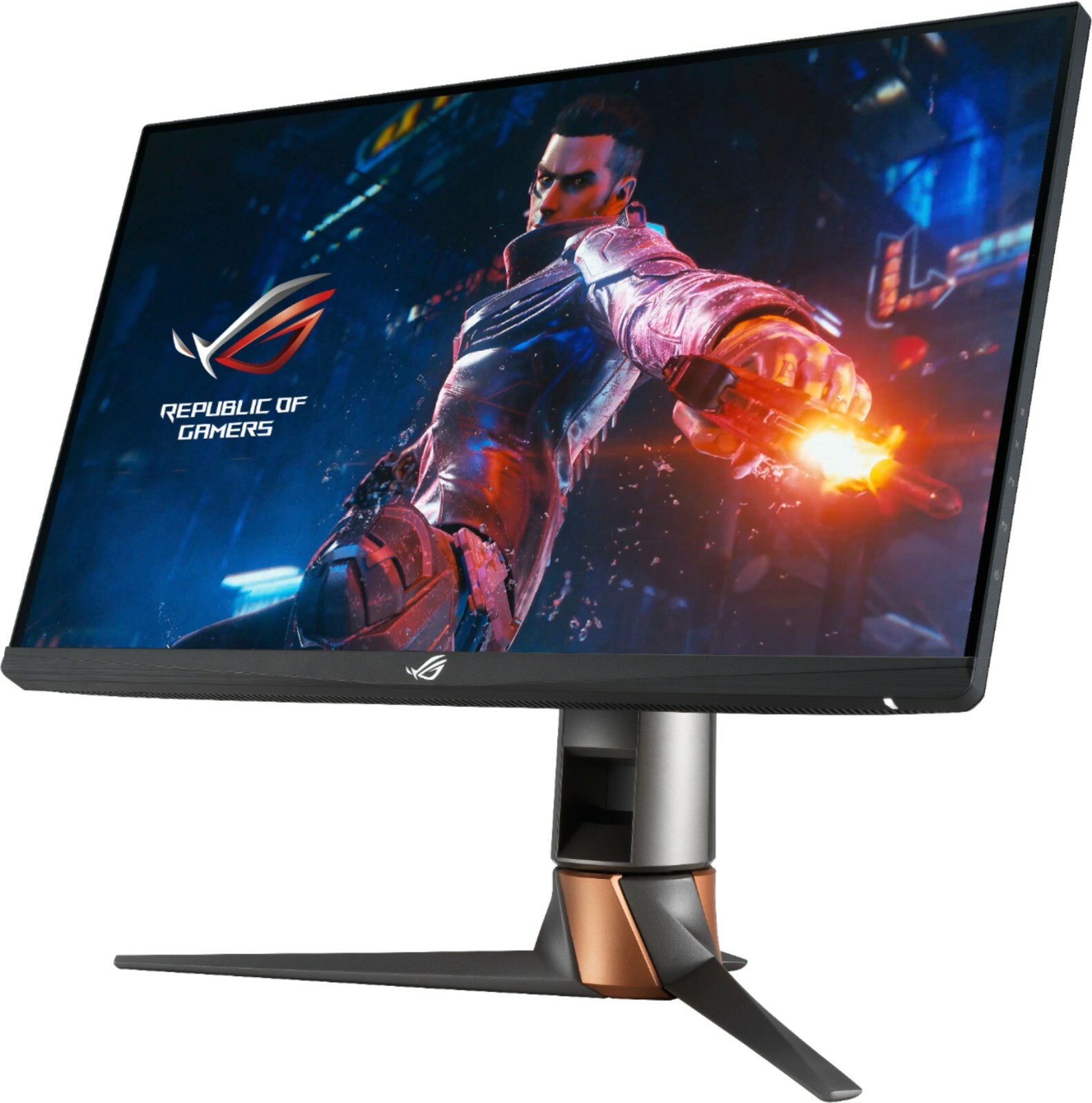 One of the cheapest monitors with a 10-bit matrix is ​​the Asus ROG Swift PG259QN monitor with a diagonal of 25 inches, but its price starts at 800$.
Outcome
So, let's summarize. We got a fairly powerful gaming computer worth 1000 excluding the monitor. Unfortunately, given the constant upward trend in prices for most goods and services in our country, this fate has not spared the computer sphere. Therefore, the price for a gaming PC in the region of $ 1,000 is not much money, given that our computer is in the mid-range zone – and not budget, but far from top-end. But even this configuration will allow you to enjoy many games without any problems for the next few years, especially since we have included the possibility of further upgrades in it.
Hopefully this article will help you take the right steps in choosing your future desktop computer. Share your opinion in the comments and wish you good health.