Where the Android "replacement" on Huawei smartphones is better than Android itself: Harmony OS 2.0 live on video
How the platform works on different devices and how they interact
Huawei last week unveiled its "proprietary replacement" for Android, the Harmony OS 2.0 operating system for smartphones, and released a beta version for developers and industry partners. Thanks to this, videos showing the work of HarmonyOS on smartphones began to appear on the network.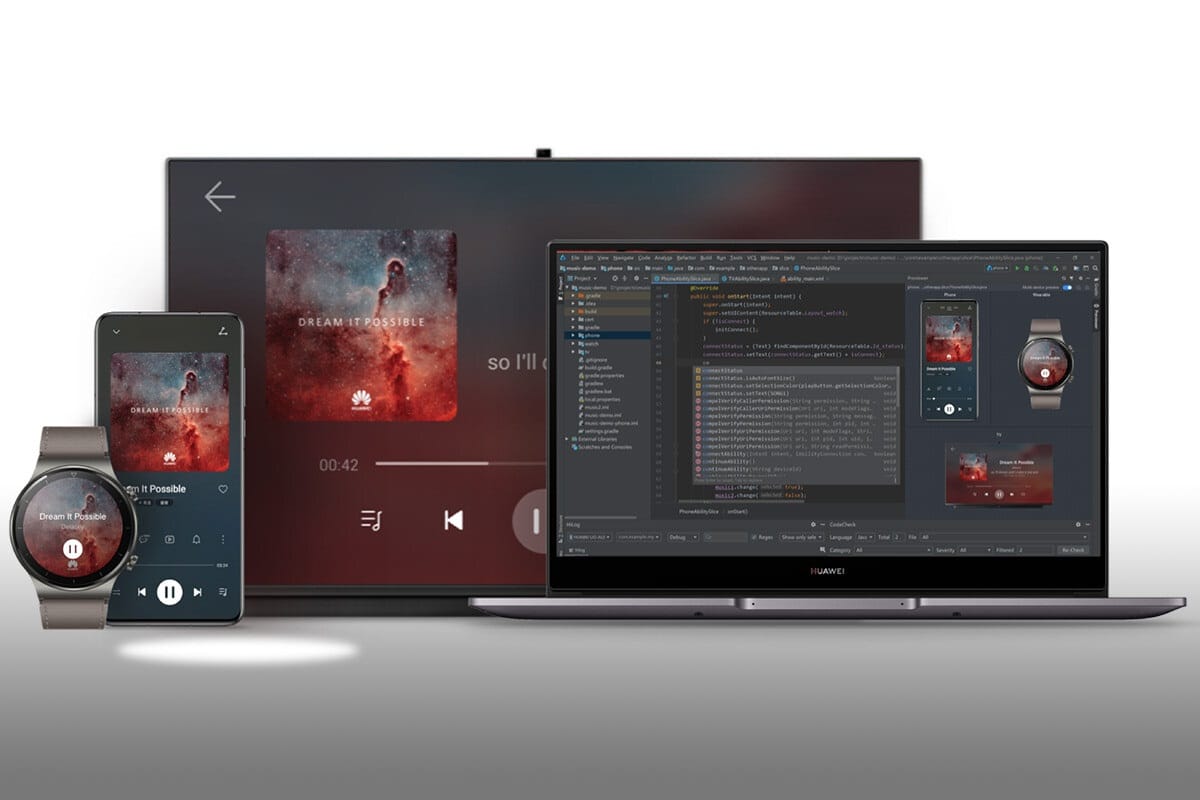 This time, a video has appeared on the network demonstrating one of the main advantages of Harmony OS over Android. As the source notes, there is simply no such functionality in Android.
We are talking about the close interaction of ecosystem devices – you can easily display a smartphone screen on the screen of another device, in this case a tablet, use a smartphone as a remote control for video on a tablet, start shopping on a smartphone and continue on a TV, and so on.
During the announcement, Huawei promised that Harmony OS implements seamless interoperability between different types of devices at the "lowest hardware level," where no software or hardware differences will affect connectivity. The user can, for example, simply touch the smartphone to a household appliance to instantly connect and display information about this appliance on the screen.
Registration for ordinary users to participate in the open beta testing of HarmonyOS 2.0 opened on the day of the announcement and will last until the end of January. Beta is available for Huawei P40, P40 Pro, Mate 30 and Mate 30 Pro smartphones (ref ANA-AN00, ELS-AN00, TAS-AL00, TAS-AN00, LIO-AL00, LIO-AN00) and tablet MatePad Pro (MRX-AL19, MRX-W09, MRX-AN19).