The company showed the concept Digital Cockpit 2021
But this can hardly be expected in cars in the coming years.
It seems that in the near future, automakers and, accordingly, car owners will begin to measure the size of screens in their cars. Actually, you can do this even now, but the latest announcements clearly hint at a tendency to increase the size of such displays at times.
The real car of the future according to Samsung. The company showed the concept of Digital Cockpit 2021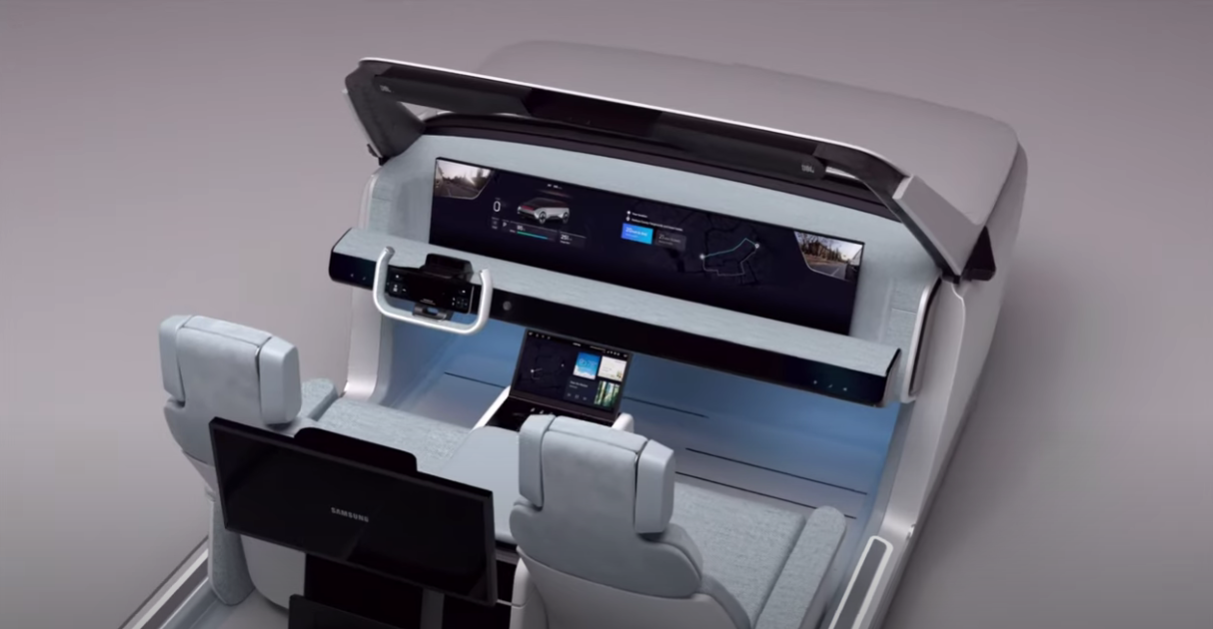 We've already seen a giant 56-inch Mercedes-Benz display and a 33-inch screen in the Cadillac Lyriq, and now Samsung has unveiled its vision.
It is called Digital Cockpit 2021, although the number in the name does not mean at all that this year we will receive any car with a similar display. Why is clear from the official video.
As you can see, everything looks very futuristic even today. And if there are no special questions to the huge screen itself, then there are plenty of them for the various mechanisms associated with it. This is probably too complicated, expensive, and possibly unsafe to be implemented in the machines of the coming years.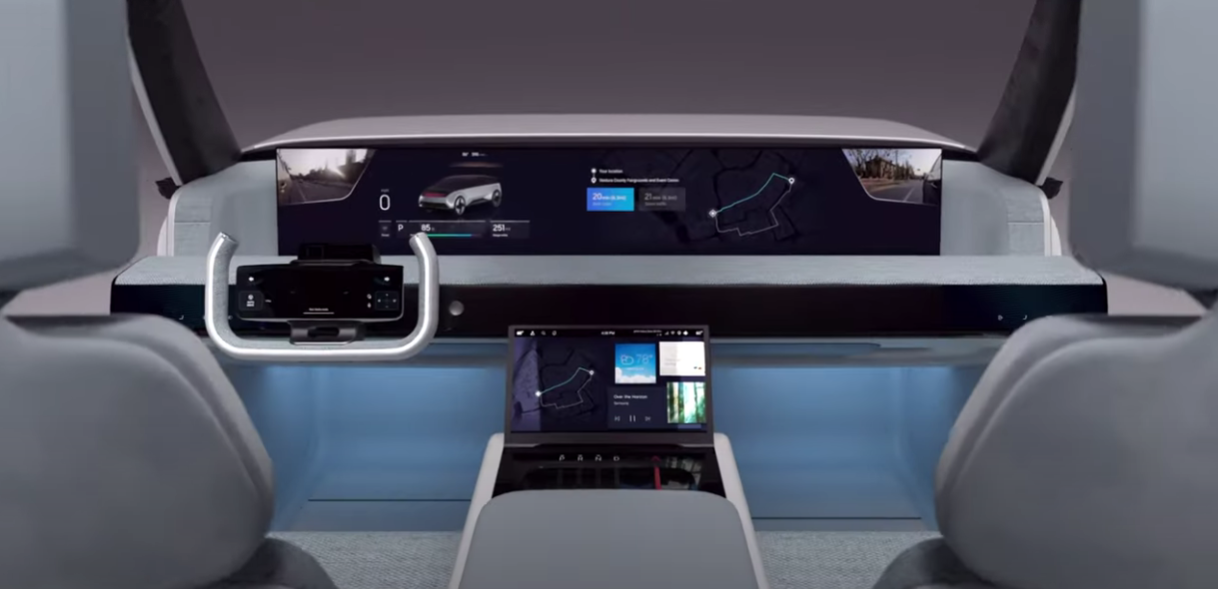 The 2021 Samsung Digital Cockpit includes a giant QLED display on the dashboard, a large OLED screen in the center tunnel, a very large display for rear passengers, and even a display for pedestrians. And then there are stereo speakers in the headrests for the game mode and a display on the steering wheel.
Naturally, this all interfaces with a smartphone, supports 5G and implies a huge number of driver assistance systems and autopilot functions.
At the heart of everything is a platform that can work with Linux and Android, and the heart of which is the SoC Exynos Auto V9. There are just no questions to it – this is a modern single-chip system with eight Cortex-A76 cores, GPU Mali-G76 (MP12 + MP3 + MP3) and support for up to six displays and 12 cameras. True, by the time something similar to the Digital Cockpit 2021 actually appears in cars, the Exynos Auto V9 will probably be hopelessly outdated.