The lamp is characterized by a color temperature of 1700 K
Fundraising for the Gravita lamp was completed yesterday on the KickStarter website. Having exceeded the target many times over, the authors of the project were able to raise $ 180,000. The pre-New Year contribution was $ 125, half the price Gravita is slated to retail for.
A key feature of the lamp is the use of wireless power transmission. More precisely, the base of the luminaire is plugged into an outlet, but there is no direct contact between it and the LED lighting fixture. The LED "light bulb" hangs in the air, held in place by a magnetic field. It is switched on and off by touching the base of the lamp.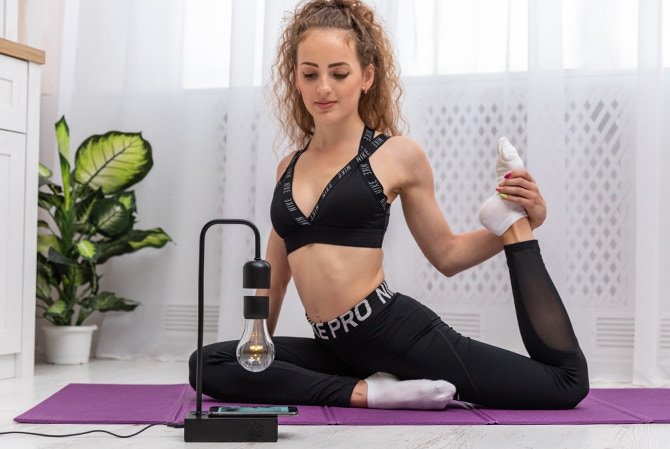 The base of the luminaire, which simultaneously acts as a wireless speaker with Bluetooth interface, has a built-in wireless charger for smartphones and other compatible electronics. In addition, there are USB-A and USB-C connectors that can be used for charging too.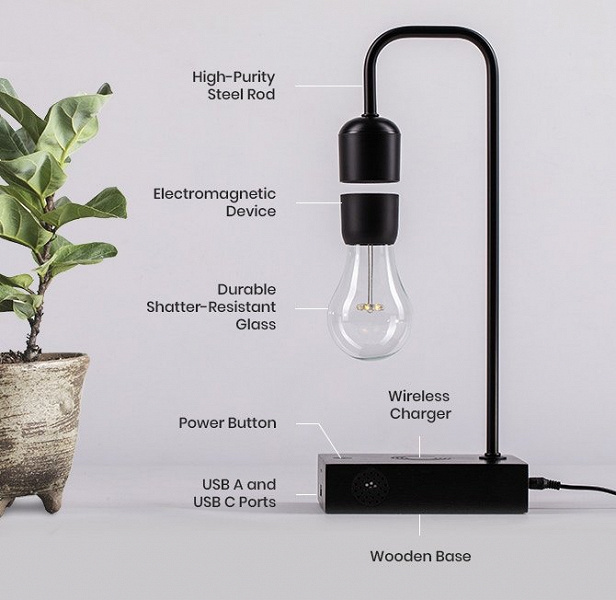 The lamp is characterized by a color temperature of 1700 K. Its power or luminous flux is not given by the developers of the device. The bulb is made of unbreakable plastic. However, when the power is turned off, the light does not fall, but is attracted to the magnet located above it. The height of the luminaire is 380 mm. The dimensions of the base are 160 x 110 x 40 mm.